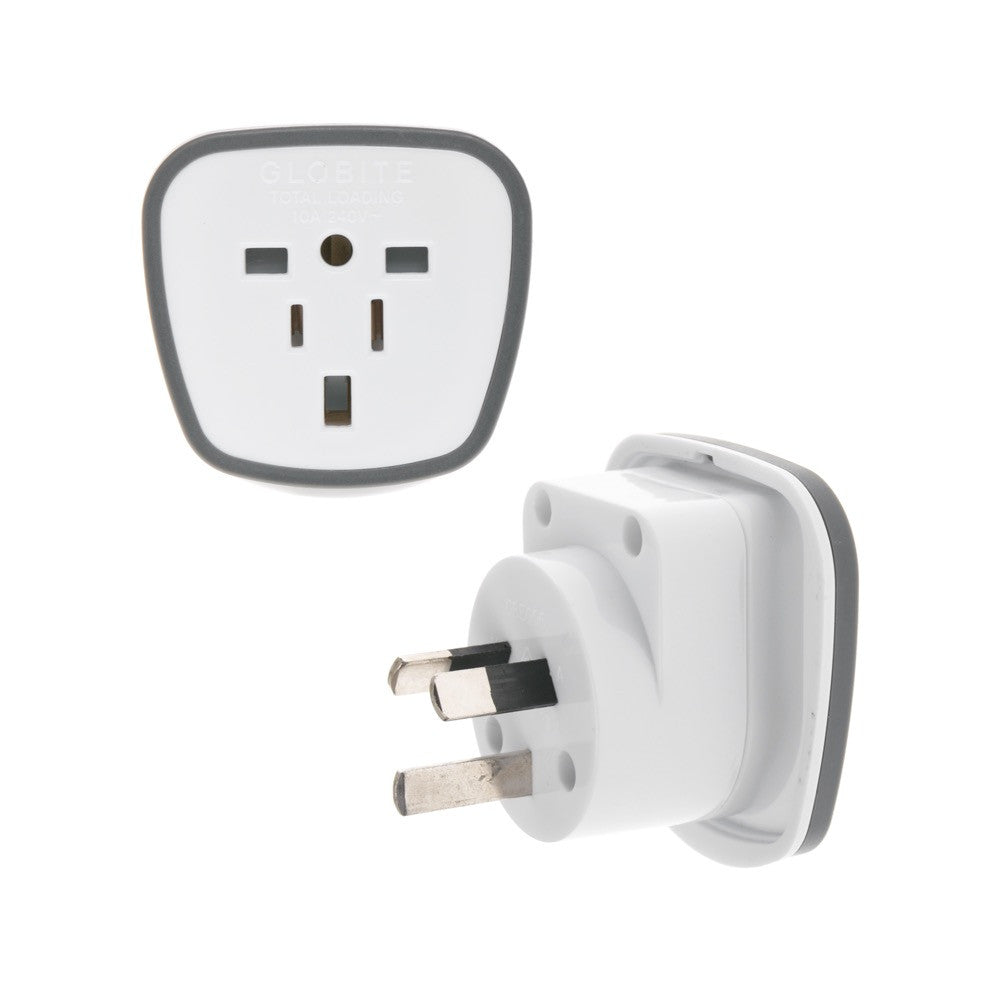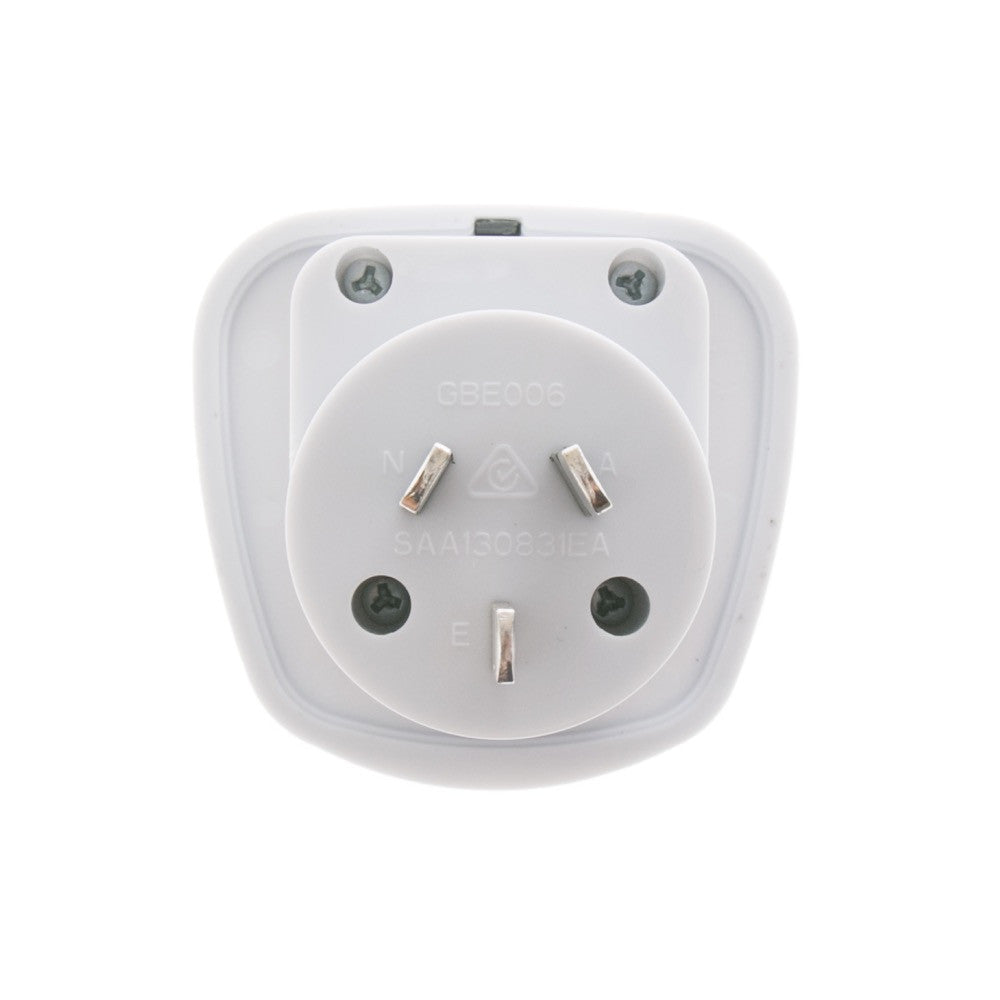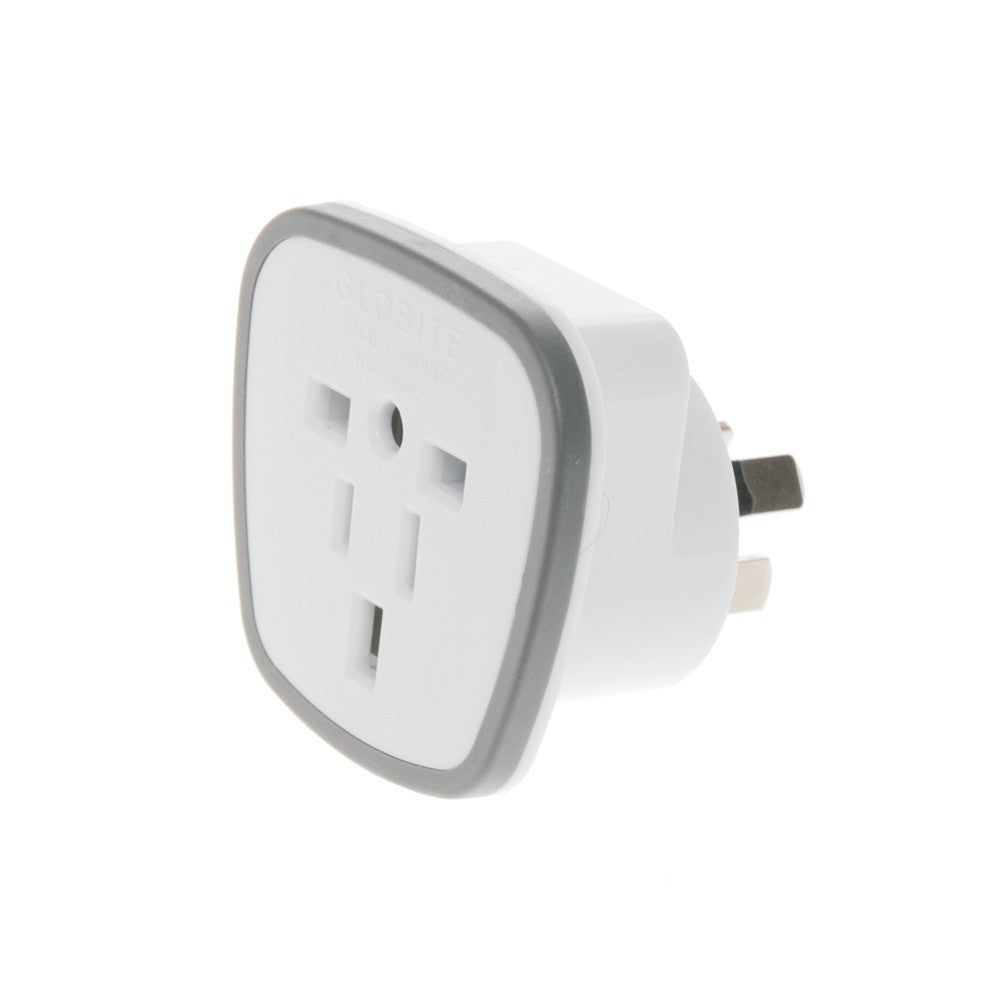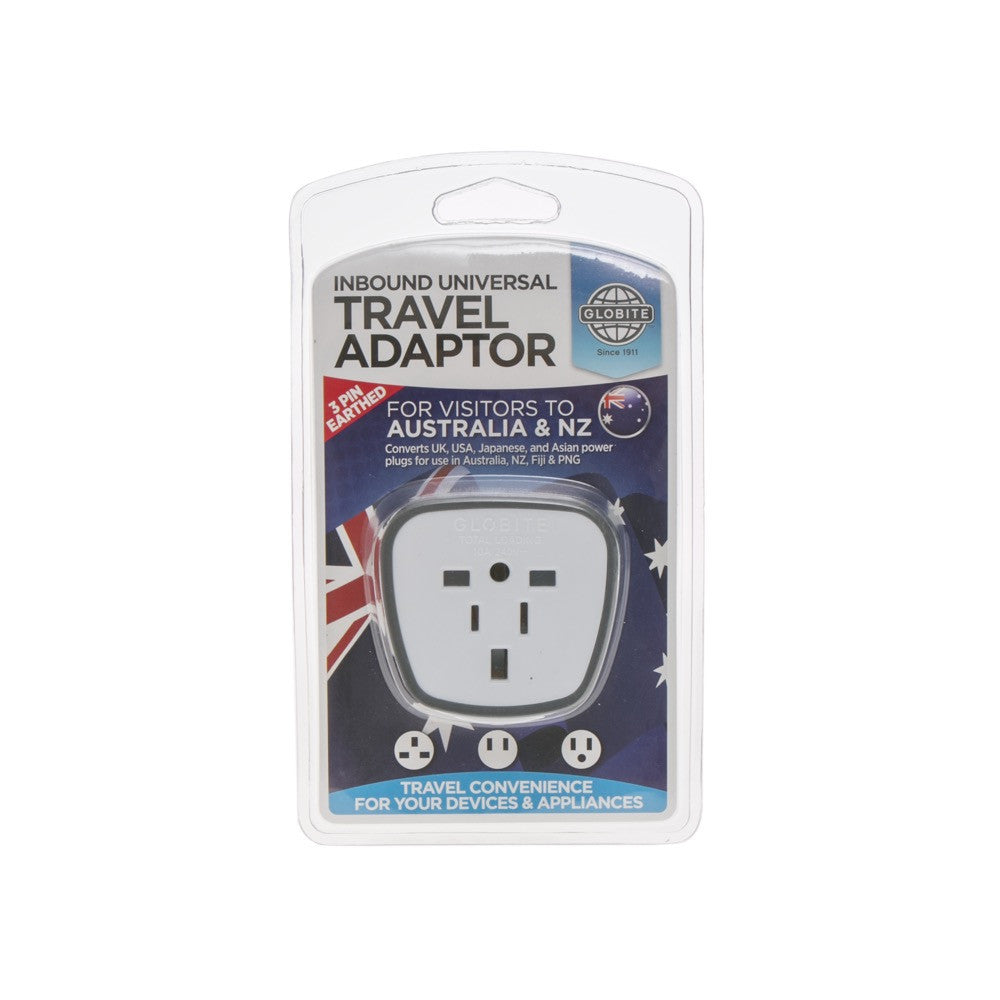 Inbound Travel Adaptor - Small
$10
Make sure you have power wherever you are in the world with this Globite Inbound Travel Adaptor. 
Max Total Loading: 10A 240V
NOTE: Travel adaptors do not convert voltage or frequency. Check voltage requirement of appliance before use. If the supply voltage and the voltage required for your appliance differ then use an appropriate transformer, or check if your appliance has a variable voltage section.
Adaptor can be used for plugs from:
American Samoa, Argentina, Australia, China, Cook Islands, East Timor, Fiji, Kiribati, Nauru, New Zealand, Papua New Guinea, Samoa, Solomon Islands, Tajikistan, Tibet, Tonga, Tuvalu, Uruguay, Uzbekistan and Vanuatu.
Dimensions:
5cmH x 6cmW x 5cmD
Weight:
78 grams
Plug:
Type I
We are believe in purposeful and innovative design. This adaptor was proudly developed by our Australian design team. IP Australia Design Number: 364062
Put this piece to the test on your next trip and make sure it's right for you—if not, you can return it anytime within the first 100 days of purchase.

Our bags and accessories are all protected by a limited one-year warranty, which means that if anything breaks in your first year, we'll fix or replace it. Learn more about our warranty.

Keep in mind that while personalized items cannot be returned or exchanged, they are still covered by our warranties. For shipping info, see our FAQ.