With a
history

dating back to 1911,

Globite

has been dedicated to the art of

travel

, expertly designing and crafting luggage for those with a passion for

exploration

.
1911
Globite is founded by Ford Sherington, and our story begins at our warehouse at 119-127 Kippax Street, Surry Hills, Sydney. Skilled trunk makers were scouted and brought over from Great Britain. And renowned architects, Robertson & Marks were engaged to reimagine Globite HQ.
1920's
The Globite brand expands into sporting goods (cricket pads, golf bags, footballs) and as we find fame for our school cases, now carried by legions of Australian kids, our operations grow beyond 400 workers. Globite features in The Argus, Melbourne's sought-after publication for arts, architecture, and fashion.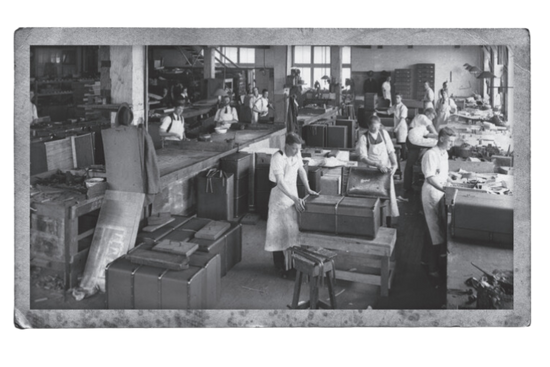 1950s
Commercial air travel takes flight, and as the world's eyes shift to global destinations, so too we diversify our range to travel further and faster than ever before.
1960s
Globite continues its popularity as our cases are seen in school corridors and at bus stops and railway platforms across Australia. And manufacturing begins in Kingsgrove.
1970s
Globite is awarded as "the best value low-priced case on the Australian market."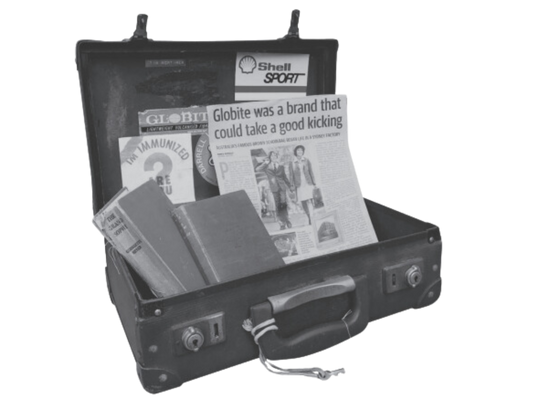 2000
Globite is invited to provide suitcases as part of a commemorative kit for every guest at the 110,000-strong Sydney Olympic Games Opening Ceremony.
today
We're still the luggage alongside Australians in the world, amassing more air miles and border crossings than any other Australian brand.