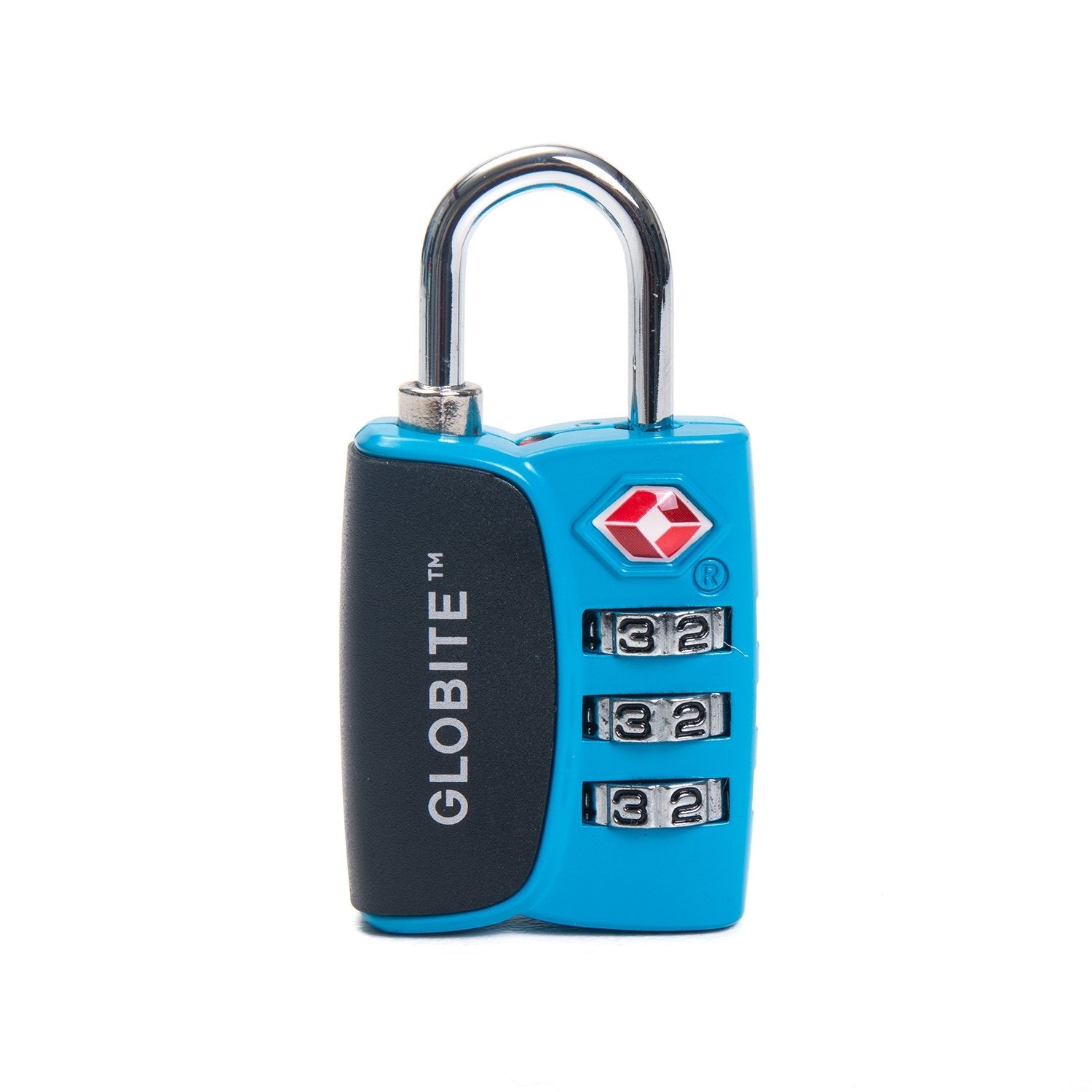 TSA Combination Lock 1pk
$12
Protect your valuables with the Globite TSA 3 Dial Combination Lock. Attaching to most bags and suitcases, this TSA approved combination lock is designed to fit most luggage zips. With a 3 dial combination design, the lock provides the convenience of easy locking and unlocking without the need for keys.
This TSA lock allows your luggage to be unlocked, inspected by security authorities and re-locked without being broken or cut open. It also means your luggage is secured after the inspection giving you peace of mind while you travel.
The Globite TSA approved luggage lock makes travelling to the USA, Canada and other countries less stressful by allowing airport security personnel the ability to examine baggage without damaging the lock. With a TSA lock your luggage can be security checked then re-locked, keeping it secure for the rest of the journey. Attaching to most bags and suitcases, this solid and secure lock is designed to fit most luggage zips and comes with 2 keys per lock.
Dimensions:
7cmH x 3.3cmW x 1.5cmD
Weight:
66 grams
Put this piece to the test on your next trip and make sure it's right for you—if not, you can return it anytime within the first 100 days of purchase.

Our bags and accessories are all protected by a limited one-year warranty, which means that if anything breaks in your first year, we'll fix or replace it. Learn more about our warranty.

Keep in mind that while personalized items cannot be returned or exchanged, they are still covered by our warranties. For shipping info, see our FAQ.