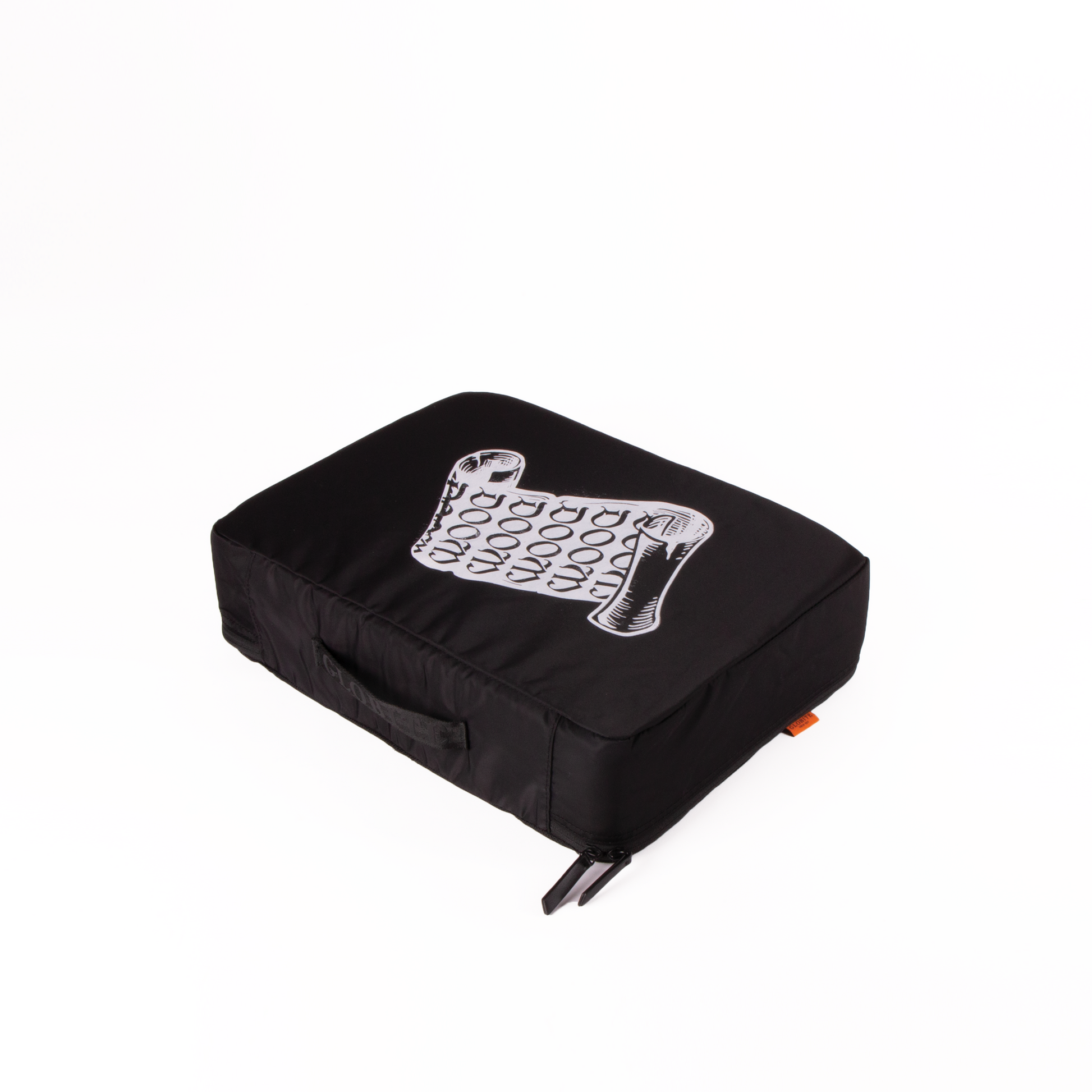 NOTNOT Limited Edition Packing Cube
$66
LIMITED EDITION

Globite's exclusive limited-edition collaboration with Artist Notnotcamscott. Globite's bags have become a canvas for NOTNOTCAMSCOTT's truly unique work. Embark on a journey and experience the synergy of art and travel with Globite and NOTNOTCAMSCOTT. 
ABOUT THE ARTIST:
Born in New York, Cameron has been working in Sydney for over a decade. Known in Sydney's street art scene under his moniker NOTNOT, Cameron produces truly unique works that enrich urban spaces.
By combining his love for found or recycled materials with painting, stencils and his one of a kind street screenprinting practice, NOTNOT creates thought-provoking works that always possess a distinctive aesthetic. Alongside this passion for public art making, Cameron has completed an honours degree in Fine Arts/Arts from the University of New South Wales.
Very comfortable in a gallery context having worked with the Museum of Contemporary Art Australia, the Venice Biennale & Guggenheim Museum, Cameron has been exhibited in numerous shows both here and abroad. Predominantly working with reflective and transparent materials, his unconventional printmaking practice merges digital and analogue processes with beguiling results.

Put this piece to the test on your next trip and make sure it's right for you—if not, you can return it anytime within the first 100 days of purchase.

Our bags and accessories are all protected by a limited one-year warranty, which means that if anything breaks in your first year, we'll fix or replace it. Learn more about our warranty.

Keep in mind that while personalized items cannot be returned or exchanged, they are still covered by our warranties. For shipping info, see our FAQ.